Having a successful surf can take some preparation. The more fit and flexible you are, the easier time you will have. Getting ready to surf is done best by swimming freestyle and breaststroke 2 to 4 days a week. Yoga is also a great way to limber up and gain strength. Before investing in equipment, its best to take a lesson or rent soft surfboards and wetsuits, until you know what works best for you. Your first surfboard should be a soft surfboard. New soft surfboards are best for lightness and maneuverability; they cost more but are worth it. If you buy a used board, go for the nicest newest one you can find. Old, well-used ones are generally heavy, hard to carry, and often filled with water like a sponge. You can call Ed at Club Ed for a good deal on a gently used soft surfboard, or a new one.
One of the biggest challenges as a new surfer is the transition from paddling to standing up on the takeoff, also called the "pop-up". If your pop up is smooth and precise, the ride starts out good. Anything less, and your rhythm on the wave will suffer. Practicing your technique for popping up while you are out of the water is a good way to gain muscle memory, making it easier to pop up in the water. One way to practice is to put a strip of electrical tape on your floor at home and do your stand up's in front of a mirror. As you practice your takeoff, observe how you look in regards to being centered on the line of electrical tape. The line resembles the stringer on your surfboard. Your feet should be centered on the line, and you should be able to shift your weight easily from your front foot to your back foot.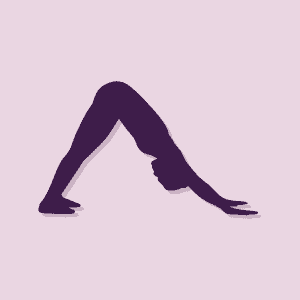 Doing some light yoga before standups can increase your range of motion and flexibility. Downward facing dog, the cat and cow, pigeon, and threading the needle are what I do to warm up. It takes 2 to 5 minutes depending on how long you hold your poses. Lay on your line of tape or soft surfboard, paddle, like you're catching a wave, put your hands close to your chest, do not push up off of your feet or your butt will rise and your legs will not fit under your body correctly. Lead with your front shoulder and slide your feet up into your perfect surfing stance, with your feet on the centerline and wider than your shoulders. Your front foot should be at a 45-degree angle with the centerline, and you should be bending at the knees and not at the waist. Then, point your hands and arms in the direction that you want to go. If you practice this correctly and often, you will develop good techniques that will increase your success at being balanced are riding waves with ease.