Surf Lessons in Santa Cruz: News
This weekend, and today, we are stacked with surf lessons in Santa Cruz and Capitola!  We're lucky enough to be hosting some of your private parties and having several visitors from Germany, Italy, Portugal and Brazil joining us to learn to surf OR to get better at shredding. The weather decided to get into summer form – allowing for light winds early and bright, warm sun in the afternoons. It's been phenomenal. The sunsets and clouds have been generous – as the ocean gives us waves a bit on the smaller side (great time to sit and shoot the line with fellow locals).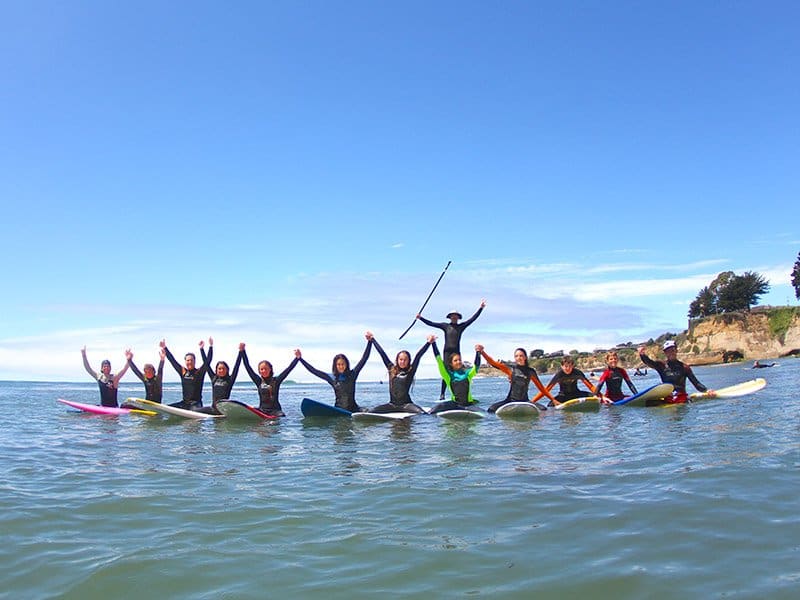 Club Ed Surf School and Camps have been such a fixture of the local community that we've been going through some shifts as we enter more into the digital realm.  We've been sprucing up our social media marketing accounts with shots of Santa Cruz – mostly surf conditions and culture. FOLLOW US and get your pleasure point and/or Cowell's photo/video early in the a.m. before having to get out of bed.
If you are interested in surf lessons in Santa Cruz for you and some friends – please go through our photo gallery here on the website to get an idea of what we do.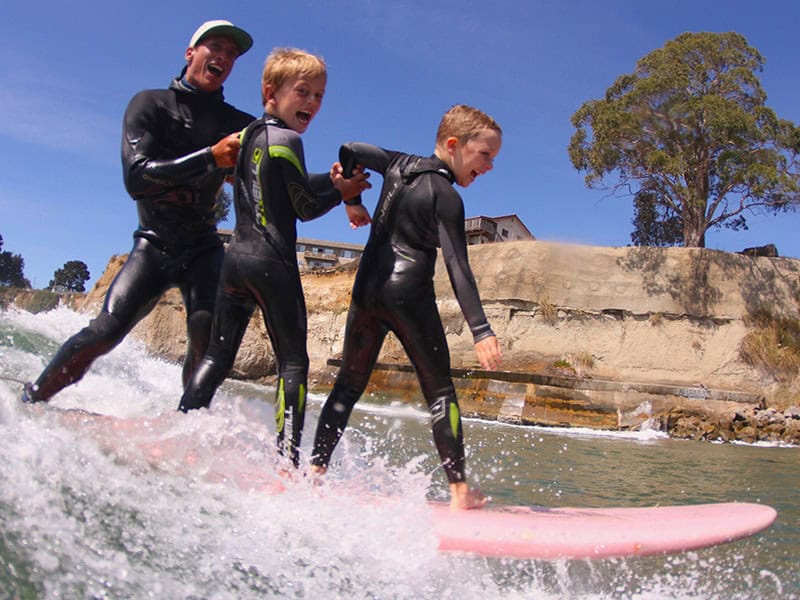 We will be showing much more of our surf lessons in Santa Cruz on our lessons and camps Instagram account.  Club Ed Surf School and Camps is looking forward to the exciting inception of our weekly camps.  We camp overnight at Manresa State Park
Ed Guzman, instructors and campers and surf double sessions throughout the day.  People of all age ranges come from various parts of the world, as well as from within the Bay Area.  This is another great opportunity to have surf lessons in Santa Cruz (or around the area).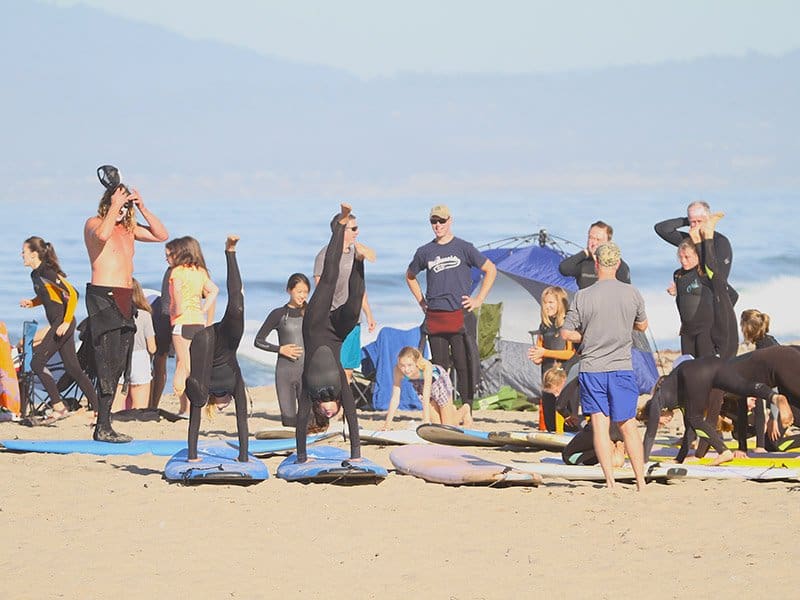 We offer airport pickup – call our offices for details!  Our first overnight camp begins the second week of June!  All ages are welcome :).
Lastly, in support of our friends at O'Neill – we want to remind you that their Annual sale will continue the rest of today (Monday).  Get your wetsuits, boards, leashes, and fins!  It's a locals holidays
Sea ya.