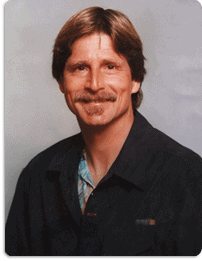 Ed Guzman has devoted his life to surfing. In 1969 at the age 12 and living in San Francisco he started to surf Ocean Beach, and continued through his Salinas High School years, surfing daily in the Monterey Bay. Residing in Santa Cruz since 1986 has given him intimate knowledge of the local waves.
Ed has surfed almost every day of his adult life, from the smallest to the largest waves on earth. He especially enjoys the largest waves, both paddling and tow-in surfing. His surf trips have included breaks in: mainland Mexico and Baja, Costa Rica, Nicaragua, Peru, Chile, Philippines, Bali, Java, Sumatra, Fiji, Samoa, Tahiti, Australia, Maldives and frequently Hawaii. He competes both locally and internationally in short boarding, long boarding, tube riding, Stand-Up Paddling and big-wave tow-in surfing.
He has taught water sports professionally since 1983, including 7 years as the Outdoor Recreation Programs Director at Fort Ord, where he also coached the winning Army Surf Team. Ed headed the University of California at Santa Cruz surfing program, earning him the honorary title, "Professor of Surfing." Shaping and designing with Pearson Arrow Surf boards since 1989 has enhanced his ability to help surfers choose surfboards that work best for them.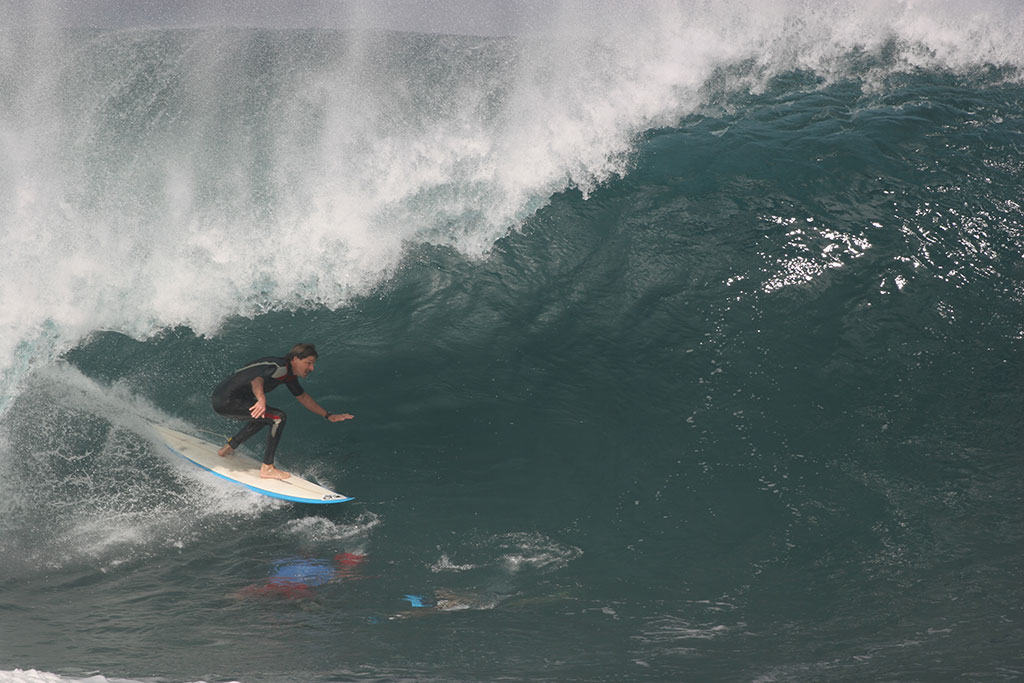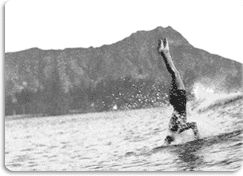 Ed's Grandmother Dorothy Becker was the first woman to perform a headstand on a surfboard in 1915. She was taught surfing by David Kahanamoku (Duke Kahanamoku's younger brother) while competing in a national swim meet in Hawaii.
Growing up seeing pictures in his Grandma's photo album, Ed was mesmerized at an early age. Even then he knew he would surf someday, but he had no way of knowing it would become his life's passion and career focus.
Watch Ed rides a secret slab up North in Decmeber, 2009
Pato And Ed Guzman Ride A Cold Slab December 27
There is nothing Ed would rather do than help others feel the
joy and exhilaration of surfing.
See what a difference professional surf instruction and the latest technology can make.